Twitch Channel Customization 4 Tips for Boosting Viewership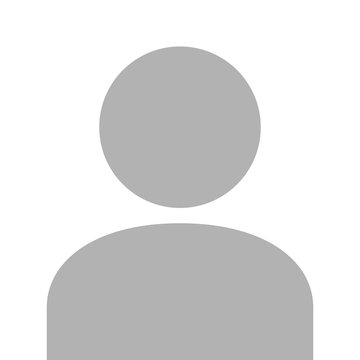 ---
You've launched your Twitch channel, but it's still a far cry from your ultimate goal of becoming an influencer. But while becoming an influencer requires lots of hard work and dedication, there are things you can do to get the ball rolling—like customizing your Twitch channel. By customizing your Twitch channel, you can dramatically increase viewership. And the best part? It doesn't take much effort or time to do it! Whether you're new to Twitch or a seasoned pro, these four tips will help you move toward the top of the influencer ladder with minimal effort and maximum impact. So let's get started and learn some tricks of the trade about customizing your Twitch channel for success.
Top 4 Tips to Help You Boost Your Viewership on Twitch
We've provided some tried and tested tips to help you grow your viewership through channel customization on Twitch. Let's see why they are special!
Optimize Your Twitch Channel Profile
One of the quickest and simplest ways to give your Twitch profile a makeover is to optimize your Twitch channel profile. Start with a great profile photo and banner that reflects your brand. This will be the face of your channel, and plays an important role in creating recognition and loyalty among viewers. Next, make sure that you have a clear description of who you are and what kind of content you provide in the About section. Describe what makes your Twitch channel unique and inviting, so potential viewers can get an idea of what to expect if they decide to watch.
It's also important to fill out your current location and social media links, if applicable. This helps build credibility with potential followers and provides additional avenues for them to connect with you through outside channels like Instagram or Twitter. Finally, including contact information can be extremely useful for collaboration opportunities or fan inquiries.
Choose Engaging Channel Artwork
Think of your channel artwork as your Twitch page's calling card. You want it to be eye-catching, but it should also capture the spirit of your stream, pique people's interest and draw in new viewers. Getting this right can really help to set you apart from other streaming channels and make you memorable.
It's a good idea to choose art that conveys what kind of content your viewers will find on your channel—or better still, create something original yourself! Consider making vector icons or logos to give your streams added personality and distinction. And don't forget that the art should look just as good on both desktop and mobile devices!
Be Active in the Twitch Community
The third tip for boosting viewership on your twitch channel is to be active in the Twitch community. You may think that being active solely means streaming regularly, but that's only part of why it's so important.
You should also comment regularly, upvote content, somehow engage with your viewers, and follow other channels in the same genre as yours. This makes people more likely to check out what you're streaming — and possibly even subscribe. You can even join Twitch communities like Discord servers or Twitch sub-reddits if you want to really get involved.
Being active in the Twitch community can help build meaningful connections with viewers and other streamers that will help boost your viewership in the long run. Engagement is key, and ensuring that you're utilizing all the different ways available to you to engage with viewers is a great way to get the ball rolling. And on top of all this, being active helps create a strong sense of loyalty among viewers — which leads us to our next tip…
Stream on a Consistent Schedule
You won't have an audience if you don't stream regularly. It's as simple as that. Being consistent with your streaming schedule is key to building a devoted fanbase for your Twitch channel. If viewers know that they can expect a new stream from you at the same time every week, they're more likely to show up and watch your shows. You can even use your streaming schedule to help you with other areas of channel customization, such as creating social media posts to get the word out about upcoming streams, or creating polls or surveys that allow you to better understand what topics and games will resonate most with your fans.
Taking these steps, you will give your channel consistency and illustrate the commitment you have to consistently creating content for your viewers. This is one of the key steps of customizing a Twitch channel, as viewers will appreciate the dedication and will want to tune in more often.
Conclusion
So there you have it: four tips for customizing your Twitch channel and boosting viewership. While it may take some time to get your channel just right, the effort is worth it. A customized channel is more inviting for new viewers, and it can significantly increase the number of people who watch your stream. Remember that viewers are looking for an authentic experience, so don't be afraid to show your personality in your channel. Whether you're a gaming enthusiast, a variety streamer, or a creative content creator, your channel should reflect you and your style. Don't forget to have fun, and above all else – enjoy the ride!