Creating a Successful Twitch Streamer Account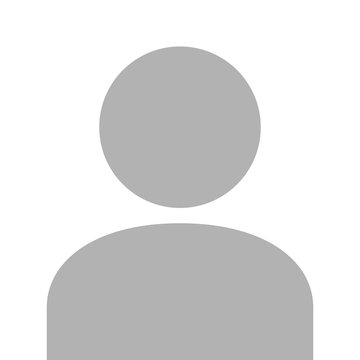 ---
Do you want to become a successful Twitch streamer? Well, you're in the right place! In this article we will guide you through the process of creating a Twitch streaming account and help you get your streaming career off the ground. Twitch is one of the most popular video game streaming platforms today, and with its explosive growth there is now more opportunity than ever for content creators to succeed on the platform. While becoming a successful Twitch streamer takes hard work and dedication, it can be extremely rewarding if you put in the effort. We'll take you through each step of creating a Twitch account (from choosing the right username to setting up your stream) so that you can get up and running quickly and start streaming as soon as possible. So let's get started!
Choosing Your Twitch Streamer Name and Profile
The very first step in creating a successful Twitch streamer account is to choose the perfect name and profile. This is probably one of the most important aspects of setting up your account, as it is what will make you stand out and attract potential followers.
Choosing a unique and catchy name can be a great way to help differentiate yourself from other streamers. Consider what makes your stream unique - whether it's a style of streaming such as roleplay, or whether you specialize in certain games or genres - these factors can all help inform the kind of name you choose. In addition to that, also make sure to include your real name or aspects of your personality in your Twitch streamer name so that viewers can connect with you more easily.
When it comes to your profile, make sure to include an appropriate profile photo so that followers can identify you easily. Include information about yourself, such as what games you specialize in, any goals for streaming, or anything else interesting about you which might draw potential viewers into checking out your streams!
Setting Up Your Twitch Streamer Profile and Channel Art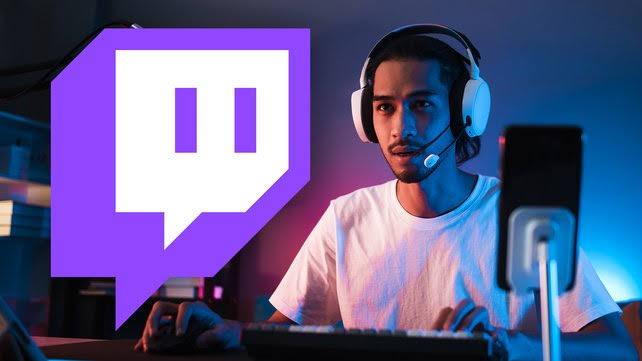 Before you start streaming, you'll want to make sure your Twitch Streamer account is set up and optimized for success. This includes your profile avatar as well as channel art such as background images and banners.
First and foremost, make sure your profile picture is professional-looking. It's important that it reflects you and makes you easily recognizable to potential followers.

Next, create an eye-catching background image or banner. Your cover photo should also be in line with the type of content you plan to stream. You can also add links to your social media channels at the bottom of your profile page so people can easily find and follow you on other platforms.

Finally, consider adding customized overlay designs like banners, alerts, and screens that help spice up the viewing experience for potential followers. Use colors that match your branding or stream design elements like logos and fonts to give viewers a sense of familiarity when they watch your stream.
Configuring Your Streaming Software and Hardware
Getting your streaming software and hardware up and running is one of the most important parts of setting up your Twitch account. You'll want to make sure everything is set up correctly, from the streaming software to your camera and microphone.
Streaming Software
The streaming software is the backbone of your stream. All the streaming programs offer similar features, such as screen capture (useful for game streams), audio capture, game integration, and mixing audio sources. Depending on what you want to do with your stream, you may want to consider getting a premium version of a streaming software program that offers more features or more customization options.
Camera
When it comes to camera equipment, you don't have to break the bank. A basic webcam connected directly to your computer will do the job just fine – just make sure it's compatible with your particular setup! If you'd like something a bit more professional, there are plenty of affordable HD cameras available that can be used for any type of streamer setup.
Microphone
If you don't already have a high-quality mic, it might be worth investing in one – especially if commentary is a major part of your stream. A good condenser microphone will pick up sound better than any other type of microphone. Take some time to research microphones within your budget range – you may find that certain models are better suited for different purposes than others.
Developing Your Twitch Streamer Content Strategy
As a Twitch streamer, you'll need a content strategy that makes your streams stand out and consistently delivers great experiences for your audience. This might sound daunting—but it doesn't have to be intimidating!
When developing this strategy, the important thing is to think about what kind of content your viewers want—and then, how frequently can you create that kind of content. Take some time and think about what themes are popular on Twitch, what kind of games and streaming styles viewers enjoy, and research different streamers who specialize in different genres. These steps will give you an idea of the kinds of things that will attract more viewers to your channel.
Once you've got an idea of the types of content you'd like to present, consider how often you can reasonably do it. Some streamers may be able to put out new content every day; others may be able to only stream once a week—it all depends on your schedule. Then, work out a plan for the content: make sure it's well-thought-out so there's always something new for viewers!
Rehearse Your Content
Once you have a plan for frequency and topics, next comes rehearsal. Always run through your streams before they go live—that way you know what materials or equipment you'll need and can make sure everything runs smoothly on the day. Also take time to practice introducing yourself, so that new viewers know who they're watching. And don't forget about branding: come up with creative ways to market yourself (like short intro videos) that fit in with your overall theme. You want each stream to have its own identity!
Finally – but most importantly – make sure that whatever kind of material or theme you choose is something that resonates with both yourself and the audience. Authenticity is key when it comes to creating successful Twitch streams!
Building Your Twitch Streamer Audience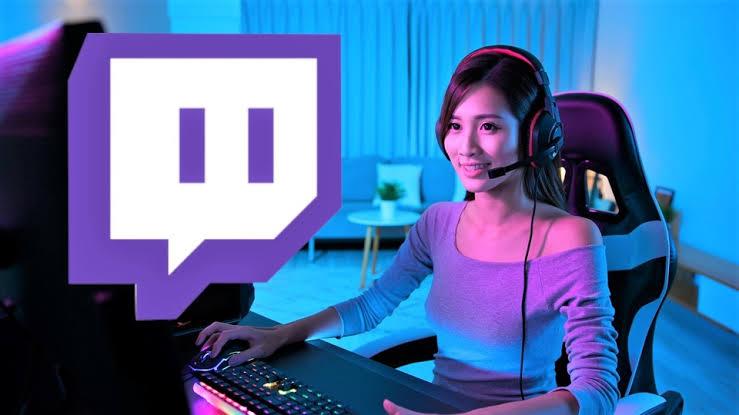 Building an audience for your Twitch streams is a key component of success as a Twitch streamer. If you're new to streaming, getting new viewers can be difficult—but there are definitely strategies you can use to increase the number of people tuning in to your streams.
Social Media and Networks
Creating a social media presence is incredibly important for building an audience, so set up accounts on Facebook, Twitter, YouTube, and other platforms where you can reach potential viewers. Plus, join Twitch streaming communities on Discord or Reddit and start participating in conversations related to streaming—it's a great way to network with other streamers and potential viewers.
Content Consistency
Requesting people watch your streams alone won't be enough to drum up much interest—content consistency is key. To have consistent content, it's best to come up with an idea of what type of Twitch streamer you want be. If you're playing a video game, try hosting it regularly or create some type of schedule for your streams; like if an audience knows they can tune in every Tuesday at 9pm they'll have more incentive to give it a try.
Interactivity
Interacting with the viewers who do watch is also essential—not only will this help make the viewers feel like part of the experience and build loyalty but will also encourage them to tell their friends about your streams. Try talking directly with them through messages or voice chat; respond when someone has something interesting or thoughtful to say; play games with your chatroom; etc. It can be hard work but will really help bring in more viewers and get more people invested in watching your content overall!
Making Money as a Twitch Streamer Through Subscriptions and Sponsorships
One of the most exciting aspects of being a streamer is that you can make money as you grow your fanbase. Subscriptions and sponsorships are the two primary methods for making money on Twitch.
Subscriptions
Subscribers give a monthly donation to support their favorite streamers, and in exchange they get access to exclusive emotes, badges, and other perks. Twitch recommends streamers set a monthly subscription price between $4.99 and $24.99 per month, though the actual price is up to the streamer. Subscribers can also choose to donate more than the base subscription fee if they want to show extra appreciation!
Sponsorships
Sponsorships involve partnering with third-party brands or companies who pay you for their products to be featured on your channel – often through product placement or shoutouts during broadcasts. Make sure you have established a strong view count before trying to approach sponsors—you'll have an easier time getting them onboard if your content gets lots of eyeballs!
Becoming successful on Twitch takes dedication, hard work, and developing thick skin — but it's also possible to make some serious bank in the process!
Conclusion
Creating a successful Twitch streamer account is not an easy feat, but with patience, dedication, and knowledge of the platform, it is certainly achievable. From choosing the right stream setup to selecting the right software to broadcast, there are many steps involved in the process. Additionally, creating content that is engaging and interesting to your audience is key to building and maintaining a successful channel.